Regular price
£1,899.00 GBP
Regular price
Sale price
£1,899.00 GBP
Unit price
per
Sale
Sold out
View full details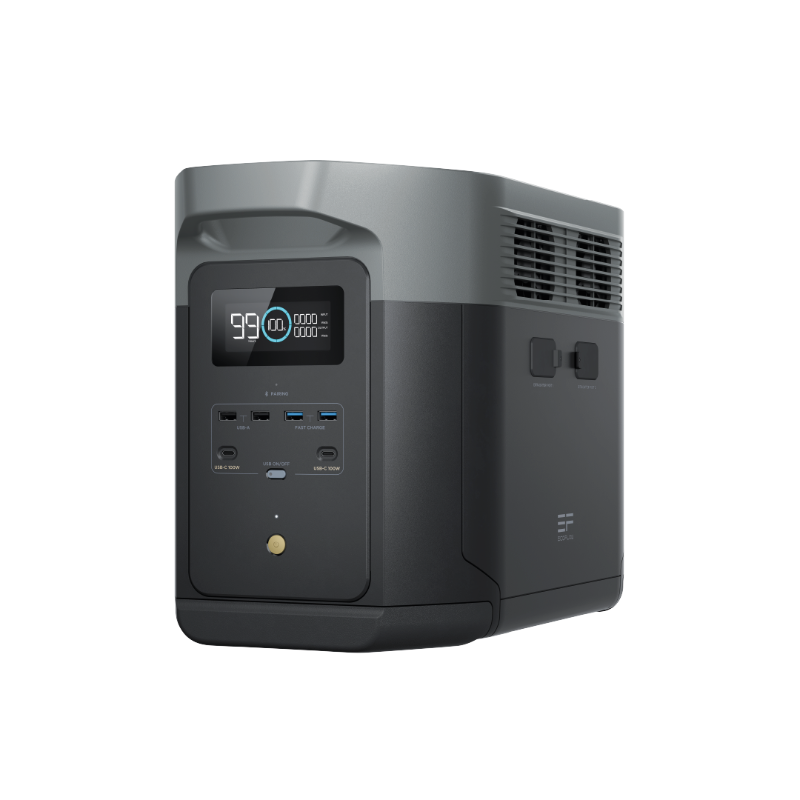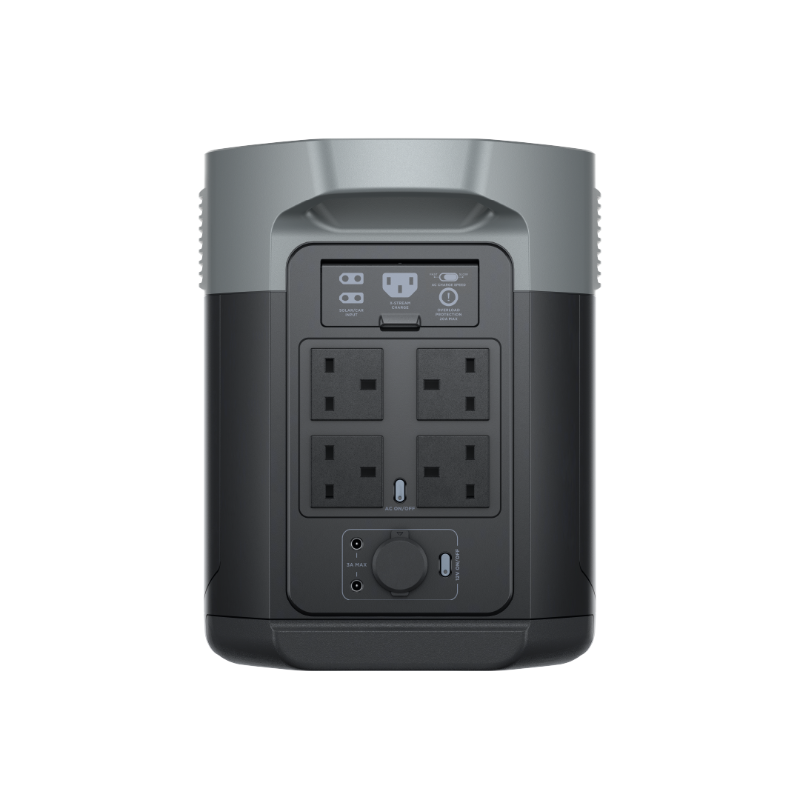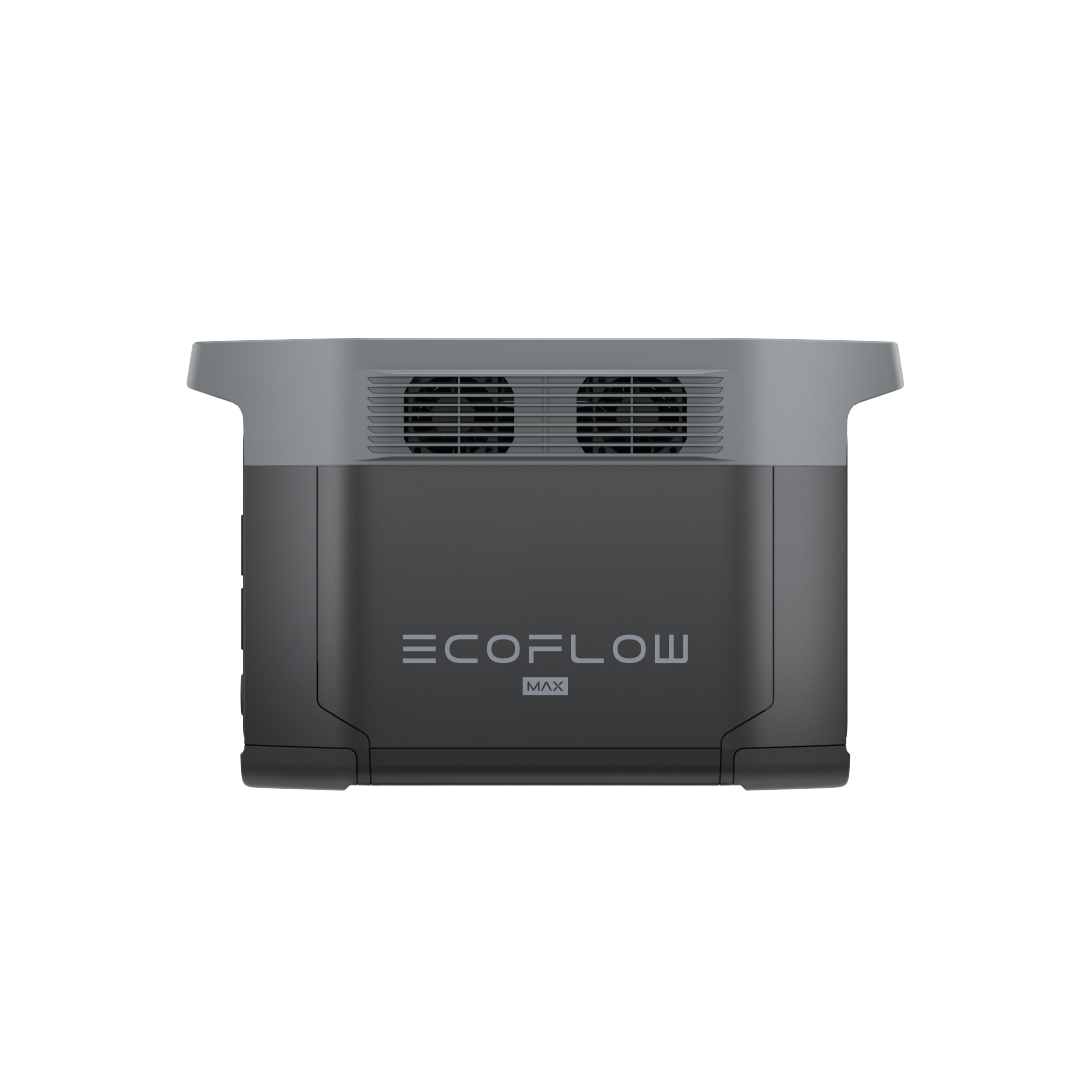 - LFP battery chemistry
- Up to 6kWh expandable capacity
- Five-year EcoFlow warranty
- 80% charge in less than 1 hour
- Customisable in-app management
The EcoFlow DELTA 2 Max - The next generation of power station.
With an improved LFP battery chemistry, the EcoFlow DELTA 2 Max has an increased lifespan of 3000 cycles, before reducing to 80% capacity. With its new chemistry, the DELTA 2 Max will last six times longer than power stations of the similar capacity and output.
Robust in design, the DELTA 2 Max has a powerful 2400W output and with X-Boost pushing to 3100W which will power 99% of your electrical devices!
SPECS:
CAPACITY: 2048Wh
EXTRA BATTERY: Supports up to two DELTA 2 Max Smart Extra Batteries / DELTA Max Smart Extra Battery
AC OUTPUT: 4 outlets, 2400W total (surge 4800W)
MAX DEVICE(S) Power with X-Boost: 3100W
USB-A OUTPUT: 2 ports, 5V, 2.4A, 12W Max per port
USB-A FAST CHARGE: 2 ports, 5V, 2.4A / 9V, 2A / 12V, 1.5A, 18W Max
USB-C OUTPUT: 2 ports, 5/9/12/15/20V, 5A, 100W Max per port
CAR POWER OUTPUT: 1 port, 12.6V, 10A, 126W Max
DC5521 OUTPUT: 2 ports, 12.6V, 3A, 38W Max per port
AC CHARGING: X-stream Fast Charge 2300W, 10A
AC INPUT VOLTAGE: 220- 240 V~ max. 10A 50/60 Hz
SOLAR CHARGING: 11-60V 15A, single port 500W; dual port 1,000W
CAR CHARGING: Support 12V/24V battery, 8A
CHEMISTRY:LFP
LIFECYCLE: 3000 CYCLES TO 80% CAPACITY
CONNECTIVITY: WIFI & BLUETOOTH
DIMENSIONS: 49.7 x 24.2 30.5cm
WEIGHT: 23kg
WARRANTY: 5 YEARS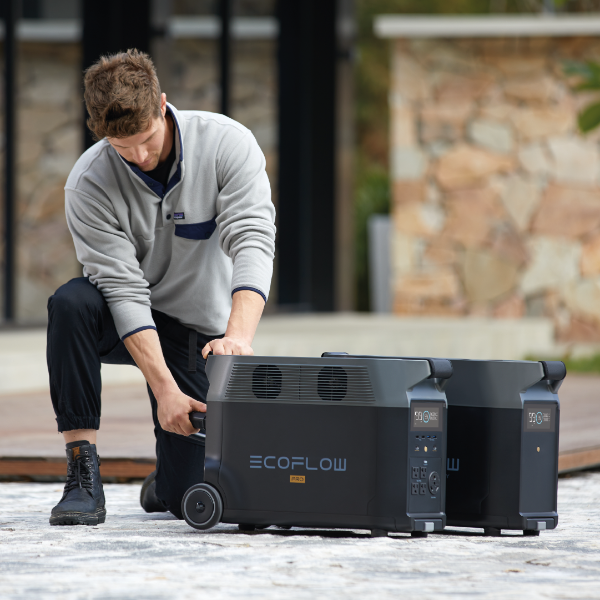 Why Shop With Power2Go?
SECURE
ON-SITE WAREHOUSE & FAST DELIVERY
UK BASED CUSTOMER SUPPORT
VARIOUS PAYMENT OPTIONS
FREE DELIVERY